Bismillah. Pelawat atau pelancong tidak akan ketinggalan bergambar kenangan di Jambatan Gantung Tamparuli kerana tentunya ia sebagai kenangan yang tidak akan dilupakan. Panjang lebih kurang 200 meter dari pasar pekan Tamparuli hingga ke simpang antara laluan ke Kota Kinabalu dan Kiulu. Jambatan di bawah adalah jambatan konkrit yang dibina pada zaman british sekitar tahun 1930-an, sehingga hari ini masih kukuh walaupun setiap tahun ditengalami air akibat banjir besar dan jambatan ini juga banyak menyimpan sejarah yang masih banyak belum dirungkai.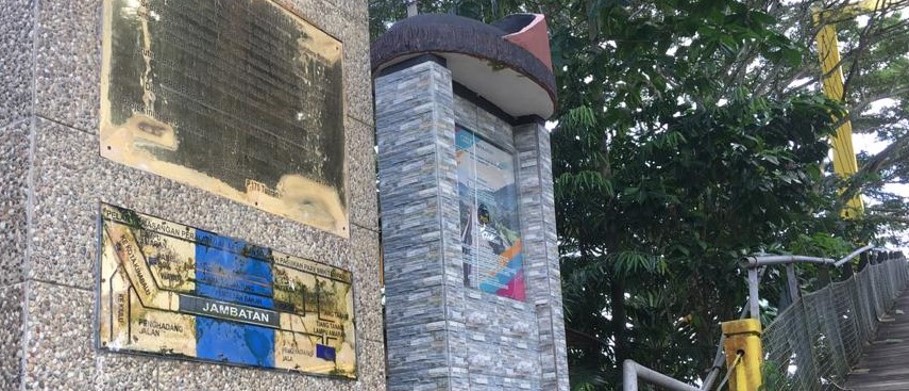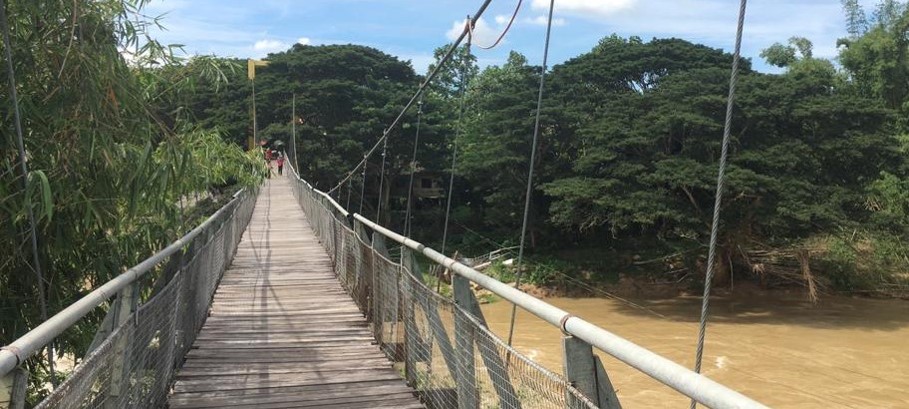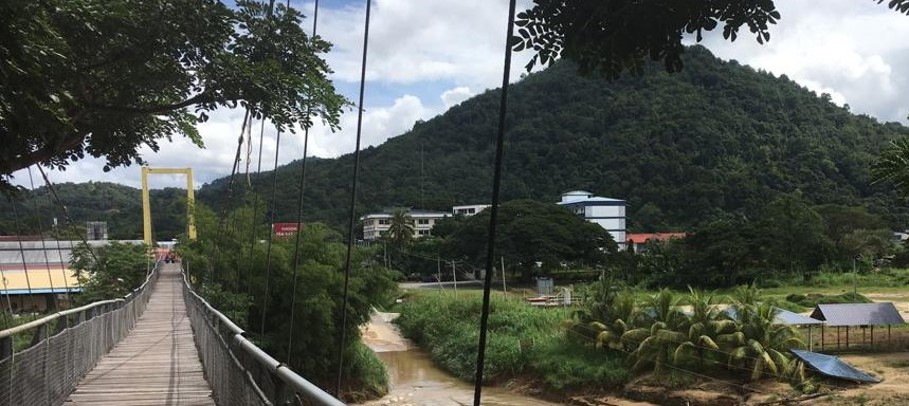 Gambar dibawah adalah jambatan konkrit, pada ketika ini hujan lebat telah menyebabkan banjir.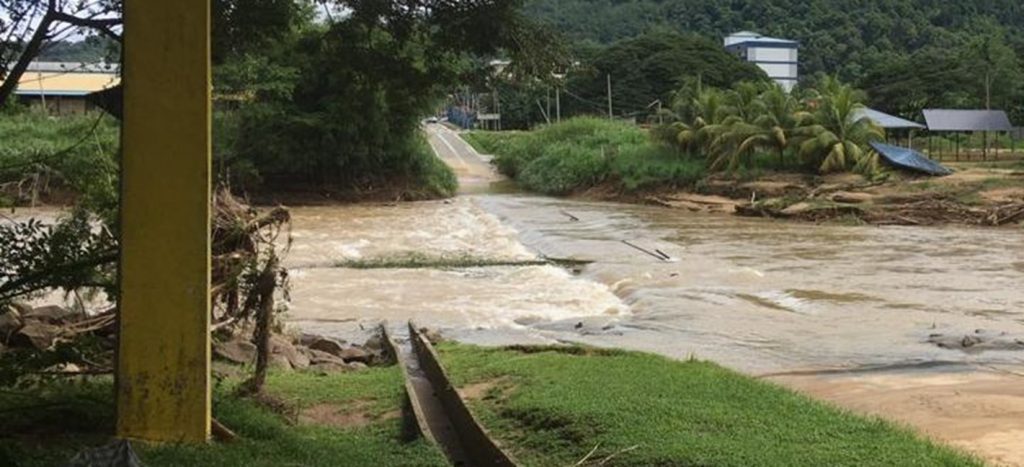 Video dibawah adalah keadaan jambatan ketika banjir, setiap tahun akan berlaku banjir dengan cuaca yang tidak menentu.
Dear visitor,
Tamparuli is a small town located in the Malaysian state of Sabah. One of its most famous attractions is the Tamparuli Suspension Bridge, which is a pedestrian bridge that spans across the Tuaran River. The bridge is an iconic landmark of Tamparuli, and visitors can take a stroll across it to enjoy the scenic views of the river and surrounding hills.
Aside from the bridge, Tamparuli has other notable places worth visiting. The Tamparuli Tamu Market is a bustling local market where visitors can experience the local culture and purchase various goods, such as fresh produce, handicrafts, and traditional costumes. There is also the Upside Down House Gallery, which is a unique museum that features a house that has been constructed upside down, allowing visitors to take pictures that appear to defy gravity.
For nature enthusiasts, there is the Mount Kinabalu National Park, which is located just a short distance away from Tamparuli. The park is home to Malaysia's highest peak, Mount Kinabalu, as well as numerous hiking trails and diverse flora and fauna. Another nearby attraction is the Kiulu White Water Rafting, where visitors can experience an exciting and adrenaline-pumping adventure through the rapids of the Kiulu River.
Overall, Tamparuli offers visitors a unique blend of natural beauty, local culture, and thrilling experiences that make it a must-visit destination in Sabah, Malaysia.